The following is part two of four excerpts from the book " The Last Men of the Revolution" written in 1864 by the Reverend Elias Hillard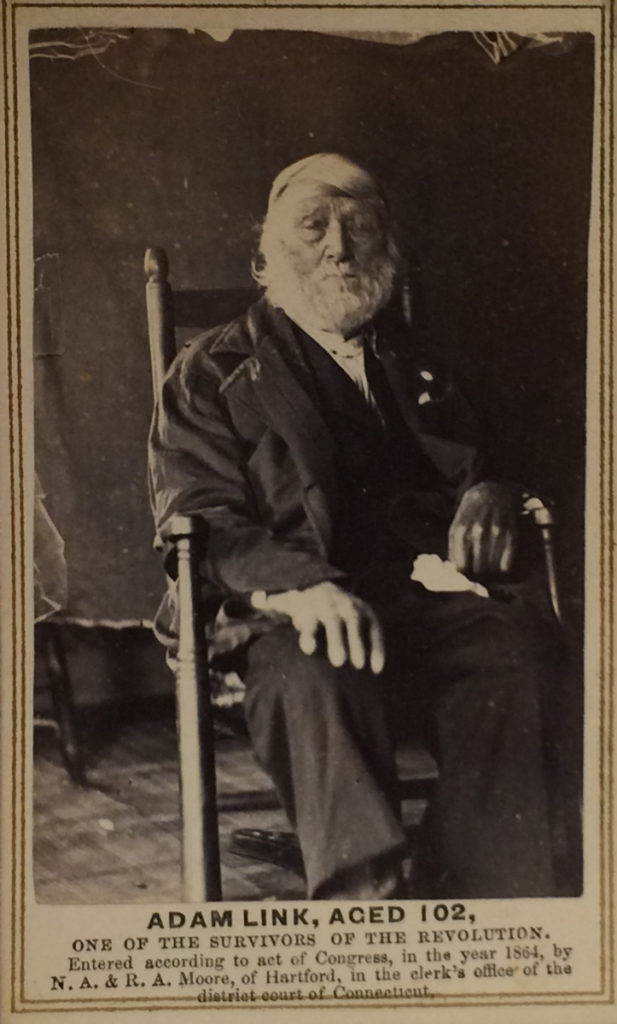 When Adam was hundred and two years old. He made the statement that "his part in the war was unimportant"
Adam Link was born in Washington County, Maryland on November 14, 1761 to parents Jacob and Anna Link.. His mother, a distant relative of Jacob's, was from Switzerland and died when Adam was six years old. After Anna's death, Jacob remarried and move to Wheeling Creek, near present day Wheeling West Virginia.