"It Isn't Hard To Be Thankful At Thanksgiving When You Don't Have To Do The Dishes"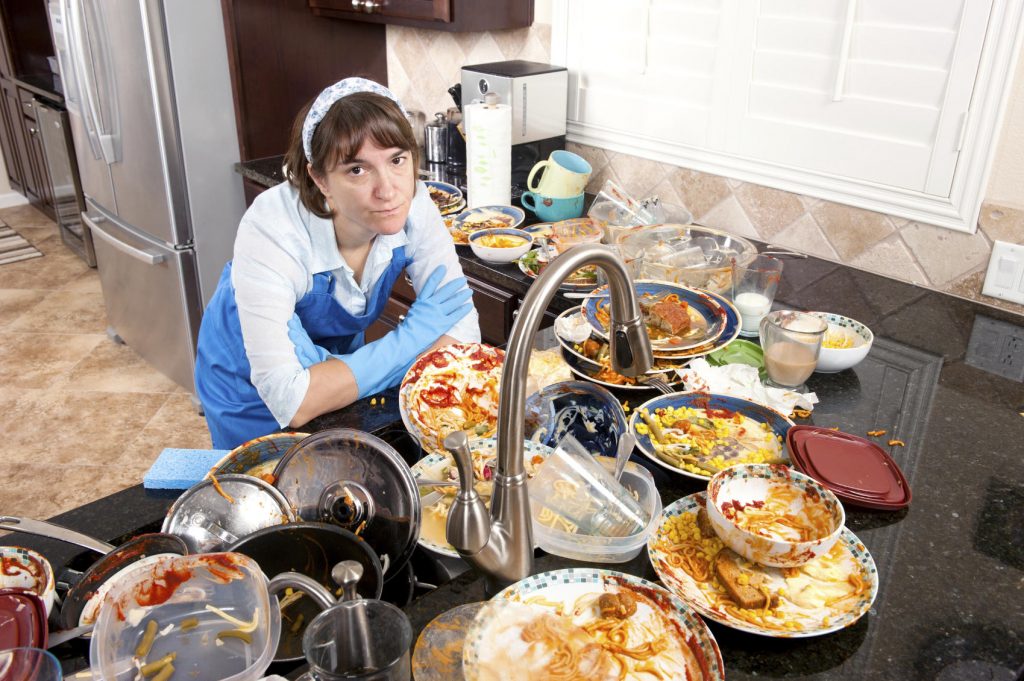 Pies are being baked, casseroles prepared, store shelves looted and emptied, checkout lanes bulging with the weight of humanity and metal rolling carts. Traffic growing thicker. Kids skipping those half days of school with substitute teachers filling class time with old movies. Folks begin loading up the SUV. Mom is coordinating with her parents over who is bringing what and when they'll arrive. Dad is checking the NFL schedule for the early game. The kids are packing ear buds and battery chargers. "Who double checked the cat's food and water?" "Did anyone remember to put the dog in the garage?" Grandma is setting out the dinnerware and fine glasses while reminding Grandpa to do a good job running the vacuum. The table is covered in assorted candy dishes, veggie platters, nut trays over an elegant table cloth.
Streets and highways across the country laden with families trading questions of what did they forget, when will they get there and when will they leave, what is the name of Aunt Lil's new husband again, the apprehension, the anxiety...the joy? Thanksgiving can quickly spiral into a vortex of stress.